Vol. 116 No. 1/2 (2020)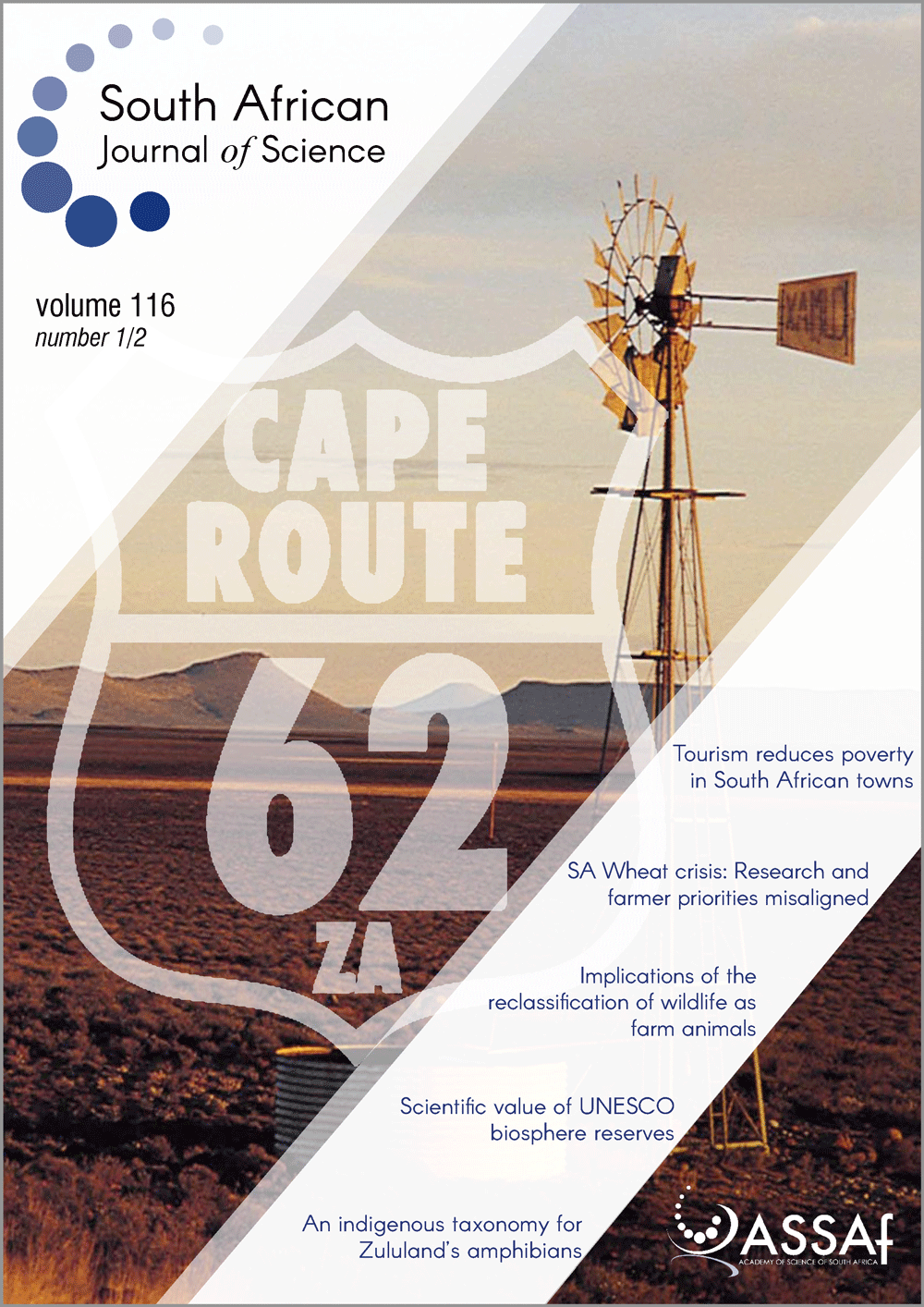 About the cover: 

A windmill in the Karoo, South Africa. In an article in this issue, Toerien explores the link between tourism and poverty in rural South African towns located on Route 62, the N1 and N9. Image CC-BY 2.0: South African Tourism.
Full online issue available here.