Working together for our oceans: A marine spatial plan for Algoa Bay, South Africa
Rosemary A. Dorrington

1 DST/NRF SARChI Chair in Marine Natural Products, Department of Biochemistry, Microbiology and Biotechnology, Rhodes University, Grahamstown, South Africa 2 South African Institute for Aquatic Biodiversity (SAIAB), Grahamstown, South Africa

Amanda T. Lombard

DST/NRF SARChI Chair in Marine Spatial Planning, Institute for Coastal and Marine Research, Nelson Mandela University, Port Elizabeth, South Africa

Thomas G. Bornman

1 South African Environmental Observation Network, Elwandle Coastal Node, Port Elizabeth, South Africa 2 Department of Botany, Institute for Coastal and Marine Research, Nelson Mandela University, Port Elizabeth, South Africa

Janine B. Adams

Department of Botany, Institute for Coastal and Marine Research, Nelson Mandela University, Port Elizabeth, South Africa

Hayley C. Cawthra

1 Marine Geoscience Unit, Council for Geoscience, Bellville, South Africa 2 Centre for Coastal Palaeoscience, Nelson Mandela University, Port Elizabeth, South Africa

Shaun H.P. Deyzel

1 South African Environmental Observation Network, Elwandle Coastal Node, Port Elizabeth, South Africa 2 Marine Geoscience Unit, Council for Geoscience, Bellville, South Africa

Wayne S. Goschen

South African Environmental Observation Network, Elwandle Coastal Node, Port Elizabeth, South Africa

Kenneth Liu

Department of Geology, University of Fort Hare, Alice, South Africa

Jacques Mahler-Coetzee

Nelson Mandela School of Law, University of Fort Hare, East London, South Africa

Gwynneth F. Matcher

1 South African Institute for Aquatic Biodiversity (SAIAB), Grahamstown, South Africa 2 Department of Biochemistry and Microbiology, Rhodes University, Grahamstown, South Africa

Christopher McQuaid

DST/NRF SARChI Chair in Marine Ecosystem Research, Department of Zoology and Entomology, Rhodes University, Grahamstown, South Africa

Shirley Parker-Nance

1 South African Environmental Observation Network, Elwandle Coastal Node, Port Elizabeth, South Africa 2 Department of Biochemistry and Microbiology, Rhodes University, Grahamstown, South Africa

Angus Paterson

South African Institute for Aquatic Biodiversity (SAIAB), Grahamstown, South Africa

Renzo Perissinotto

DST/NRF SARChI Chair in Shallow Water Ecosystems, Institute for Coastal and Marine Research, Nelson Mandela University, Port Elizabeth, South Africa

Francesca Porri

1 South African Institute for Aquatic Biodiversity (SAIAB), Grahamstown, South Africa 2 Department of Zoology and Entomology, Rhodes University, Grahamstown, South Africa

Michael Roberts

Department of Oceanography, Institute for Coastal and Marine Research, Nelson Mandela University, Port Elizabeth, South Africa

Bernadette Snow

Department of Development Studies, Institute for Coastal and Marine Research, Nelson Mandela University, Port Elizabeth, South Africa

Patrick Vrancken

DST/NRF SARChI Chair in the Law of the Sea and Development in Africa, Institute for Coastal and Marine Research, Nelson Mandela University, Port Elizabeth, South Africa
Keywords:
community of practice, systematic biodiversity plan, oceanography, social-ecological system, system dynamics, marine law, ocean governance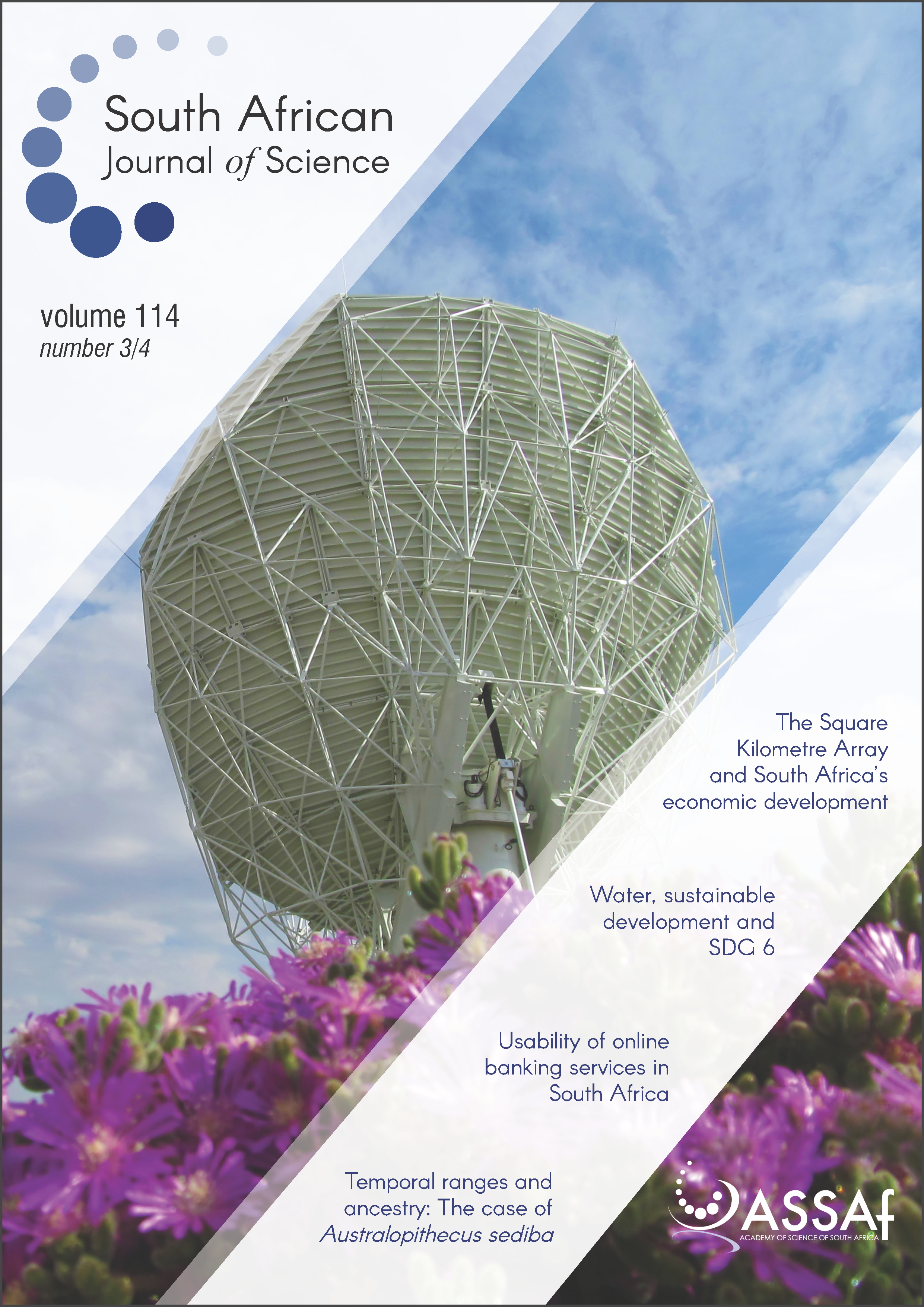 How to Cite
1.
Dorrington RA, Lombard AT, Bornman TG, Adams JB, Cawthra HC, Deyzel SH, Goschen WS, Liu K, Mahler-Coetzee J, Matcher GF, McQuaid C, Parker-Nance S, Paterson A, Perissinotto R, Porri F, Roberts M, Snow B, Vrancken P. Working together for our oceans: A marine spatial plan for Algoa Bay, South Africa. S. Afr. J. Sci. [Internet]. 2018Mar.27 [cited 2020Sep.18];114(3/4):6. Available from: https://www.sajs.co.za/article/view/4824

All articles are published under a Creative Commons Attribution 4.0 International Licence; copyright is retained by the authors. Readers are welcome to reproduce, share and adapt the content without permission provided the source is attributed.
Disclaimer: The publisher and editors accept no responsibility for statements made by the authors