SAJS Science Forum Panel discussion 2019
We invite you to the Innovation Bridge / Science Forum South Africa 2019 for a panel discussion on:
Pure or Applied Science in the age of the Anthropocene: Which does 'South Africa 2030' need more urgently?
6 December 2019
Emerald, CSIR International Convention Centre
09:00 - 10:30
You need to be registered for the IB/SFSA2019 to attend this session, please do so by clicking on this link: https://www.innovationbridge.info/ibportal/?q=innovation-bridge-event/register
For more information, please contact Prof. Jane Carruthers at SAJS.Editor@assaf.org.za.
Panellists
Kevern Cochrane
'Science in the service of society: swim – or sink?'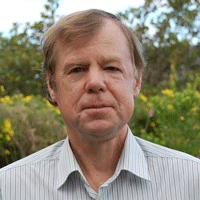 Kevern started his career undertaking research and providing scientific advice for inland fisheries in Zimbabwe and South Africa, which formed the basis for his M.Phil and PhD degrees respectively. From 1988 to 1995 he worked for what is now the Fisheries Branch, Department of Environment, Forestry and Fisheries, South Africa, where he was involved in provision of scientific advice for the management of a number of the country's more important marine fisheries. In October 1995, he moved to the Fisheries and Aquaculture Department of the UN Food and Agriculture Organisation (FAO) in Rome, Italy, where he worked on many aspects of marine capture fisheries management, focussing on implementation of the Code of Conduct for Responsible Fisheries and the Ecosystem Approach to Fisheries (EAF). He was appointed Director of the Resources Use and Conservation Division of the Department in January 2010. He returned to South Africa at the end of January 2012 and was appointed as a part-time Professor in the Department of Ichthyology and Fisheries Science at Rhodes University, and he also works as a consultant. His current research and professional interests centre on integrated fisheries science and management, ocean governance, and the impacts of climate change on fisheries.
Luthando Dziba'
Complexity and uncertainty: Science for decision making in the context of environmental change.'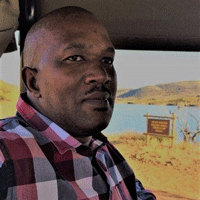 Luthando holds a PhD from Utah State University (USA) and BSc and MSc from the University of Fort Hare. He is the Managing Executive for Conservation Services at South African National Parks, responsible for Scientific Services, Veterinary Services, Conservation Planning, and Cultural Heritage. He joined SANParks following a seven-year stint at the Council for Scientific and Industrial Research (CSIR), where he managed the Ecosystem Services research area, which led cutting-edge research on Biodiversity and Ecosystem Services, Coastal Systems, as well as Earth Observation. Luthando's research interests include plant-herbivore ecology, land use change, woody plant encroachment and invasive alien plants and their influence on biodiversity and ecosystem services. Luthando also serves on the Research, Development and Innovation Committee of the South African National Biodiversity Institute (SANBI) Board and the Advisory Board of Wits University's Global Sustainability Institute. He has a strong interest in mainstreaming ecosystem service science into development planning and policy and as a result, has played a major role in international platforms such as the Intergovernmental Science Policy Platform on Biodiversity and Ecosystem Services (IPBES), where he serves as the co-chair of its Multidisciplinary Expert Panel. He has previously served as the co-chair of the IPBES Africa regional ecosystem assessment.
Coleen Vogel
'Challenges and opportunities of transdisciplinary research approaches to address climate change.'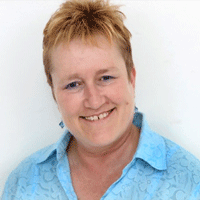 Coleen is Distinguished Professor at the University of the Witwatersrand in the Global Change and Sustainability Research Institute. She is a climatologist by training but has increasingly worked in the social dimensions of climate change, focusing particularly on climate change adaptation. She has chaired and been the vice chair of international global environmental change scientific committees (e.g. IHDP and LUCC and involved in the Earth System Science Programme), groups that preceded the current Future Earth developments. She currently serves on various local and international boards. She has been Chapter Lead Author and co-author of chapters in the IPCC (4th and 5th assessment reports). She has received the Burtoni Award for international excellence in adaptation research and the University of the Witwatersrand Vice Chancellor's award for excellence in teaching.
Discussion Leader
Norman Owen-Smith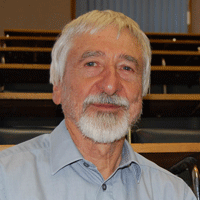 Norman Owen-Smith is currently Research Professor Emeritus in the School of Animal, Plant and Environmental Sciences, University of the Witwatersrand. He holds BSc and MSc degrees from the University of Natal and PhD from University of Wisconsin. He was a postdoctoral fellow at the University of Pretoria and lectured in Tropical Resource Ecology at the University of Rhodesia (now Zimbabwe) before taking up positions of research scientist and later Research Professor in African Ecology at Wits University. His research has been focused on the ecology of large mammalian herbivores and their interactions with vegetation, with applications in conservation. His professional honours include A-rating by the National Research Foundation, Fellow of the Royal Society of South Africa, Honorary Life Member of the Ecological Society of America, Member of the Academy of South Africae, Gold Medals from the Zoological Society of South Africa and Southern African Association for the Advancement of Science, Wildlife Excellence Award from the Southern African Wildlife Management Association, Bill Venter/Altron Literary Award and the Harry Oppenheimer Fellowship. He has written or edited six books and has had over 160 articles published in scientific journals or books. He recently served on the Scientific Advisory Board of the EU project on African BioServices in the Serengeti-Mara region.
Moderator
Jane Carruthers
Jane, Editor-in-Chief South African Journal of Science, is an Emeritus Professor at the University of South Africa, Pretoria, Fellow of the Royal Society of South Africa, Member of the Academy of Science of South Africa, Research Associate of the Centre for Invasion Biology, Stellenbosch and Fellow of Clare Hall, Cambridge. She is past President of the International Consortium of Environmental History Organizations and of the Southern African Historical Society. She was the inaugural chairperson of the Academic Advisory Board of the Rachel Carson Center for Environment and Society, Munich, and is an Honorary Fellow. She has held numerous international visiting fellowships and won many prizes, including the 2018 Distinguished Scholar Award from the American Society for Environmental History, the first African to do so. Her publications include sole-authored books, 30 book chapters and more than 60 articles in peer-reviewed journals. She is known for her pioneering environmental history in South Africa with The Kruger National Park: A Social and Political History (1995) which remains in print and, more recently, National Park Science: A Century of Research in South Africa (2017). Her wide-ranging research interests encompass environmental history, environmental justice, history of science, colonial art and Australian-South African history.